I founded my own foundation to support the work of a NGO in Afghanistan. The social circus of 
MMCC
  helps children in Afghanistan, who have been growing up for more than 2 generations with nothing but war, to find joy again. The aim of the NGO is empowerment, facilitate social skills and capacity building and heal war trauma's. Learn more about 
my foundation
(dutch). 
In tumultuous Afghanistan, the mosque always felt like a place where life was normal. Like a safe haven, a beacon of peace and quiet inbetween the 'outside world' that is bathed in turmoil. Altough they are unfortunately not free from attacks, I felt that here I could best observe life as it would be without the war. The photo's are taken at the Blue Mosque in Mazar e Sharif, the Great mosque in Herat and the Green mosque in Balkh,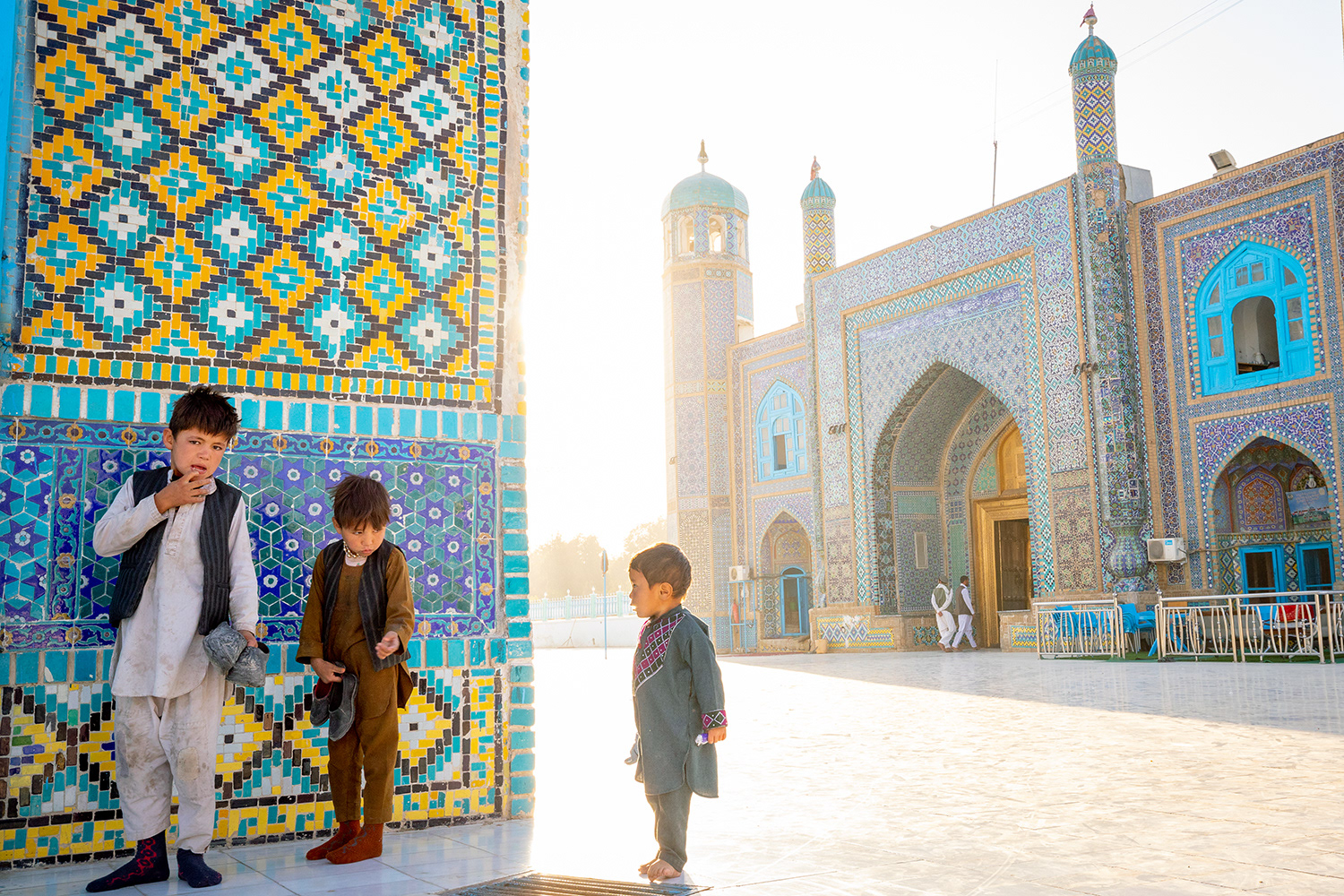 Bazaars often form the beating heart of a village or city in this part of the world. I find the bazaar magical places, perfect to observe local life. Afghanistan is full of interestings bazaars. Beside regular ones, where you can get all your daily groceries, there are more specific one's. Like the bird market in Kabul, full of, you guessed it, birds. It was like stepping back in time here: it could have easily been 100 years ago and you wouldn't notice a difference. These pictures were taken in Herat and Kabul
An ancient tradition in Afghanistan is hash.
An old practice is tile making.