Tajikistan is a relatively unknown country in Central Asia. As a former Soviet Union republic, the geographic features and the current authoritarian regime the country has been quite isolated. The recovery of the independence from the Soviet Union and the following brutal civil war has been slow. 
Although life can be tough in Tajikistan, with a poor economy, authoritarian regime that does little to care for its citizens, absence of press freedom and a harsh climate in a country that exists for over 90% out of mountains, Tajiks are known as one of the most welcoming and hospitable people in the world. A unexpected, random and coincidental friendship I struck up with a local Tajik made me return to this wonderfully interesting and beautiful country that has charmed me like no other. In this long-term project I capture the life in Tajikistan and the spirit of the Pamiri people. 
Read the articles I wrote that were published in Passion Passport about the
Tajik hospitality
and their views on
what it means to be happy
. Listen
to the podcast
of Dutch journalist Sinan Can in which I talk about Tajikistan's hospitality (dutch).

The first thing you notice when arriving in the capital of Dushanbe, is that from every corner of the street a man with bushy eyebrows, receding hairline and chubby cheeks is waving at you in a majestic posture. The president Emomalii Rachmon adorns many portraits in the country and is keeping an watchful eye on the citizens from his portraits on every street corner, shopping mall, football stadium to the schools in the tiniest villages in the remote mountains. Besides his portraits you find a number of extravagant buildings, subject of controversy among the population as the economy is struggling enormously and the country depends heavily on foreign aid. 


The teahouse, which costed about 60 million dollar to construct. Since it went largely unused and unvisited by locals, it has gained more purposes since. There are several grand rooms, decorated with the finest and most expensive materials. On the left is a wedding room, on the right is one of the two meeting rooms of the president. There is a grander room for more important meetings and after that is an dining room. It is a building that many local Tajiks have never even set foot in.
THE ROOF OF THE WORLD
16 hours away from the so called glamour of Dushanbe you arrive in the mind blowing, rugged landscape of the Pamir mountains, located in the Badakhsan region, often referred to as the Pamirs. The Pamirs are one of the highest mountain chains in the world, with peaks reaching up to 7.000 meter and the area is often dubbed the roof of the world as this is where the world's tallest mountain ranges meet. Life in these remote villages can be tough, with a lot of the terrain being unsuitable for agriculture and the extreme climate causing harsh conditions.
Sabir, 44 years, works as a deminer.
​​​​​​​
'People are very happy to see foreigners here. Our people has a tradition of hospitality and we love to have a lot of guests in the house. For us, a home without guests is not a home. We think guests are a gift of god and if you have a lot of guests everyday, people are very lucky.  Especially myself, I'm always looking to bring somebody home. To meet new people, to get new ideas.'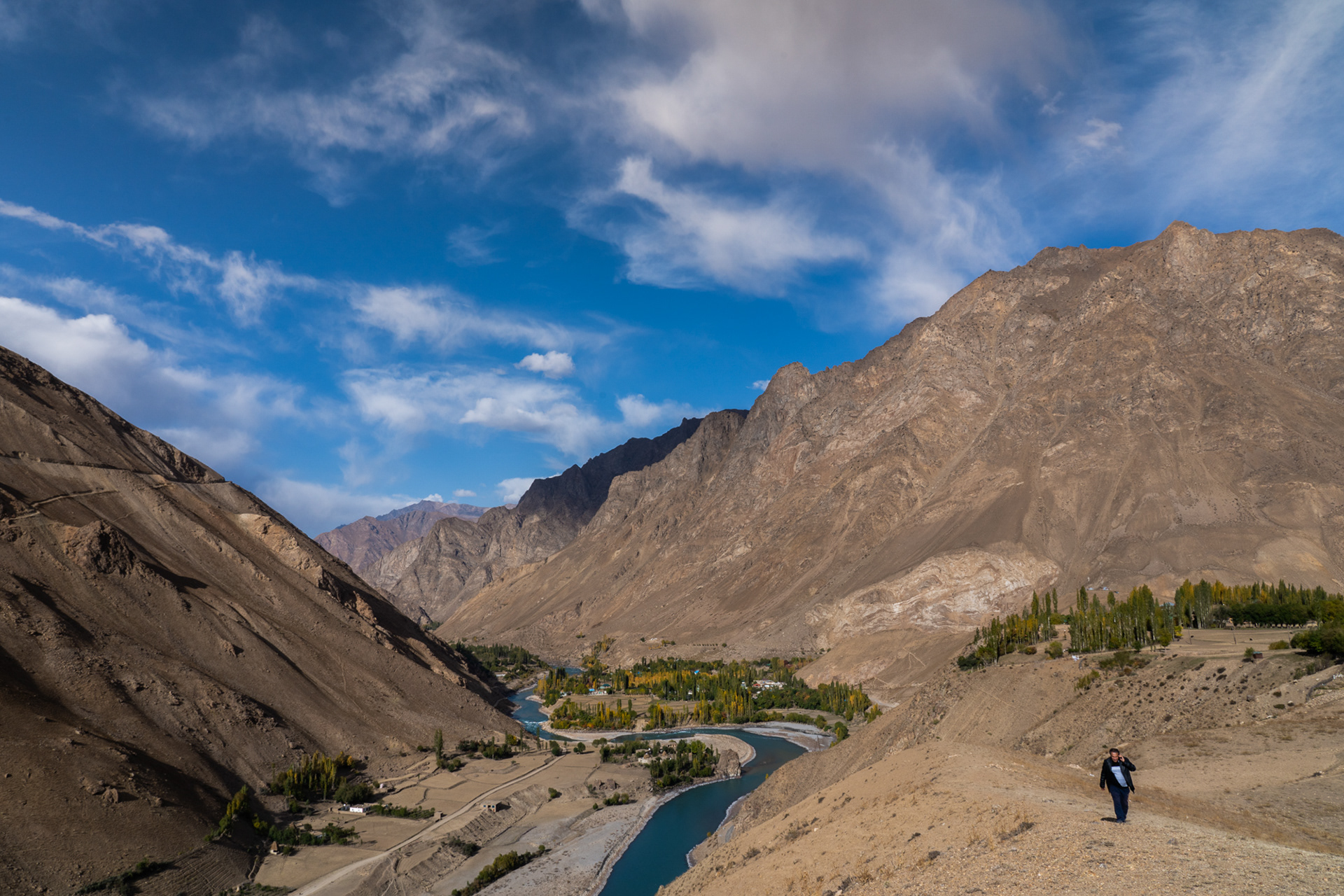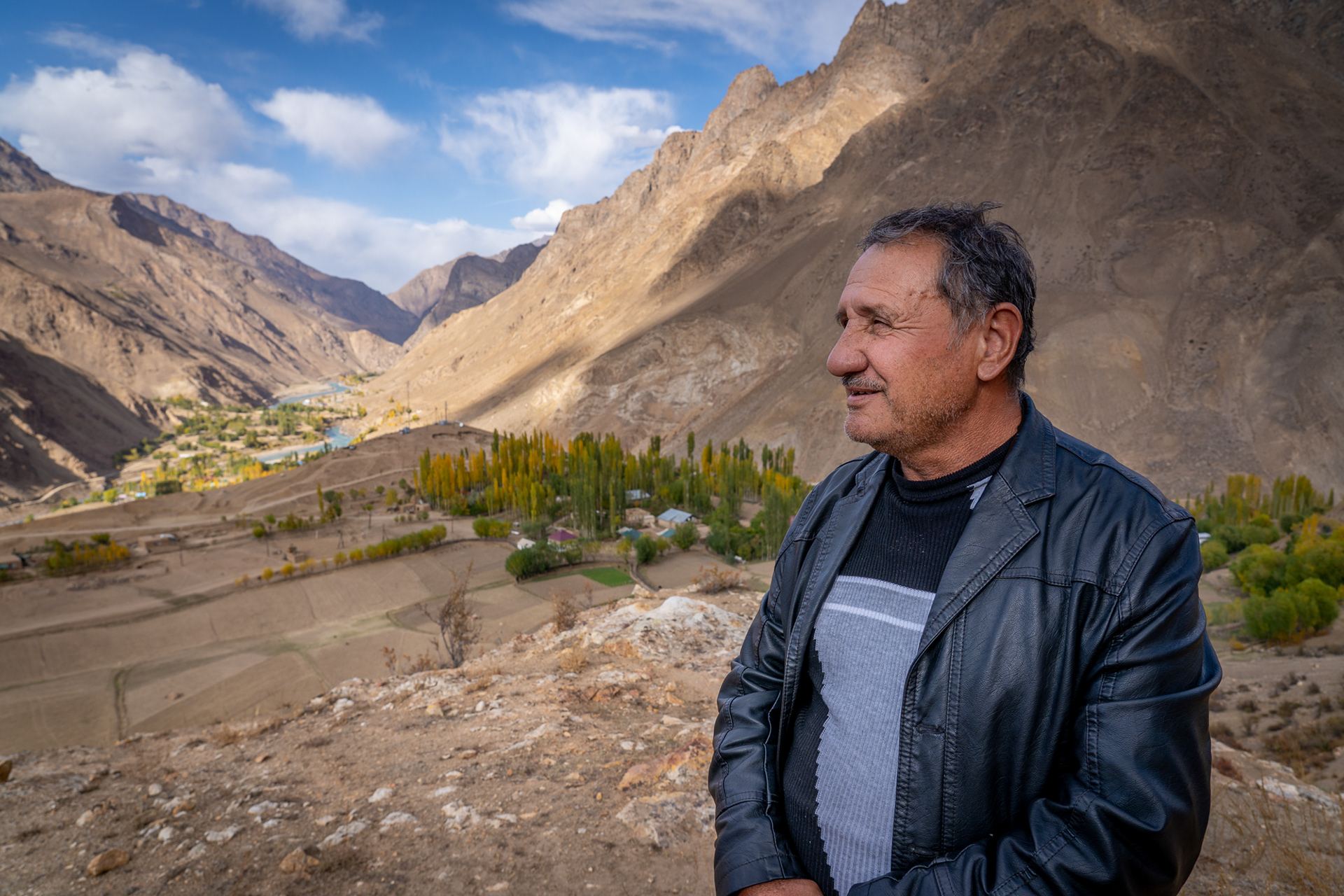 Haqnazar, brother of Sabir, lecturer in religion, 60 years.
'Happiness has many meanings. For some people it is a prestigious job, a high position or a lot of many. For others, it is to have peace inside. I think there are people who are rich, but not happy. I believe that when my neighbour wears a frown, I cannot smile and be happy myself. If I were rich and my neighbour not, how could I feel good then? When others have problems, I cannot feel happy for myself. '
Manucher, son of Haqnazar, English teacher in the village , 40 years old.
'I am still in the process of searching what real happiness is. Maybe I never perceive it. But i can call myself happy because I have my children, my son, my daughter. They give me some meaning of what to do.'
Umed, 28 years old, works as musician.
Keep on dancing
Music and celebration is an important part of the culture in Tajikistan. The music culture goes back a long way, from ancient times. There are several different music styles, such as the Badakhshan music, typical to the eponymous region. It has a unique musical heritage, known for spiritual, religious, poetry called madah. Lutes are a major part of Ismaili folk music, often three-stringed shortneck lutes played with a wooden plectrum. Instruments include the satar, rubab and tar. There are different types of songs for different occasions, such as weddings, celebrations or funerals. 
Musain, around 80 years old, uncle of Sabir
Musain is a 'usto' (master) in wood and instruments. He handcrafts 'rubabs', traditional guitars. His impressive collection of rubab's and career in the scene earned him somewhat of a legendary status in the region.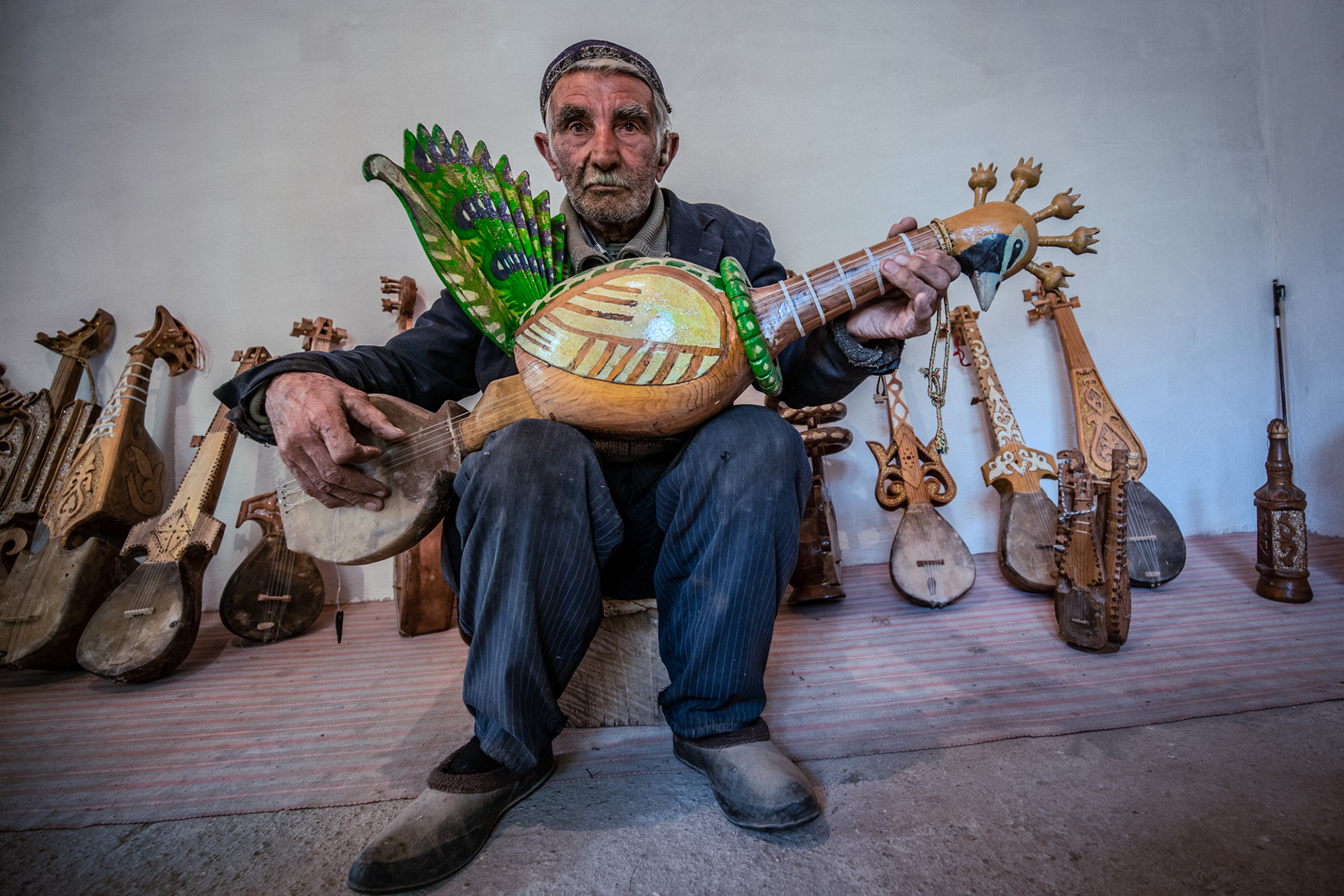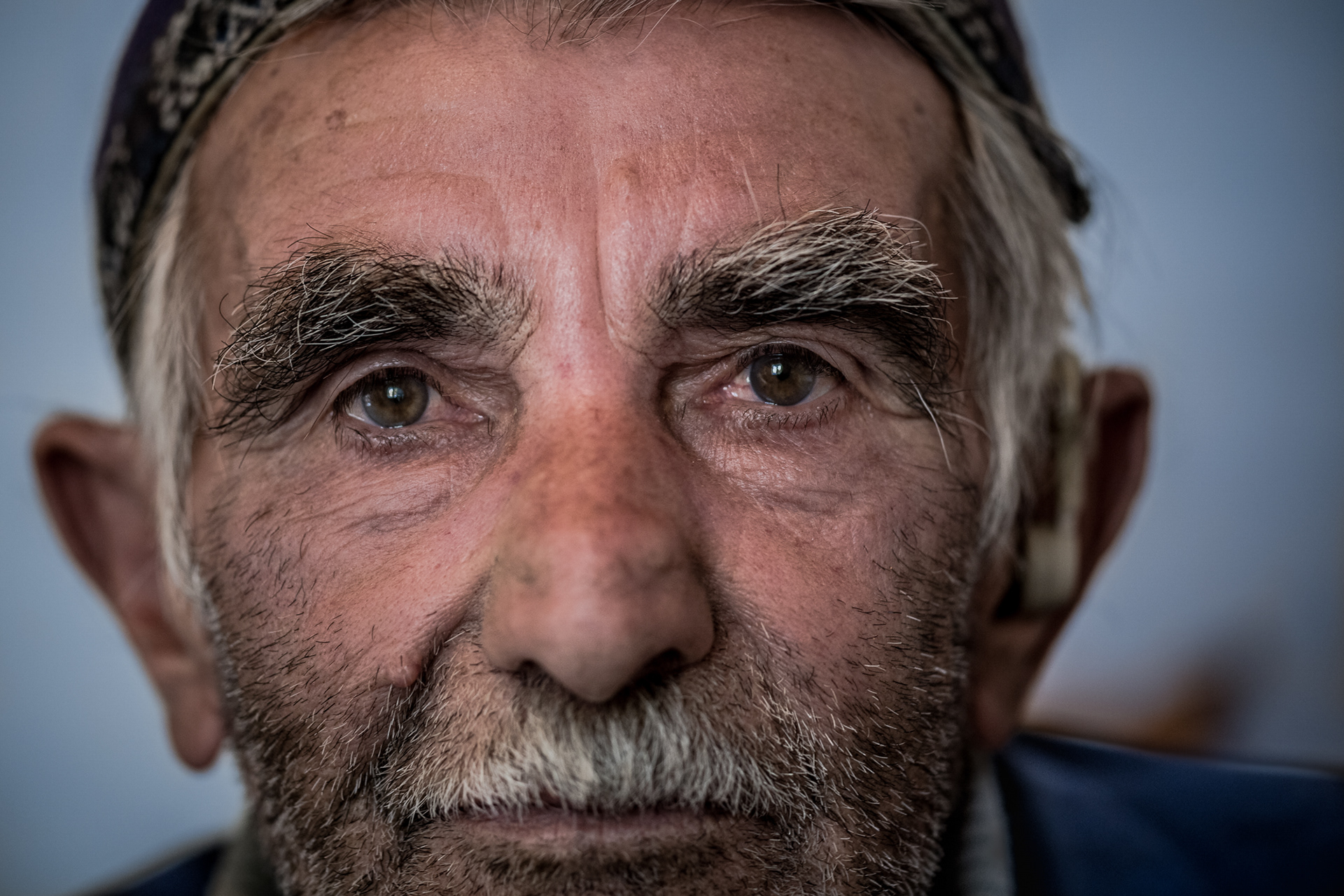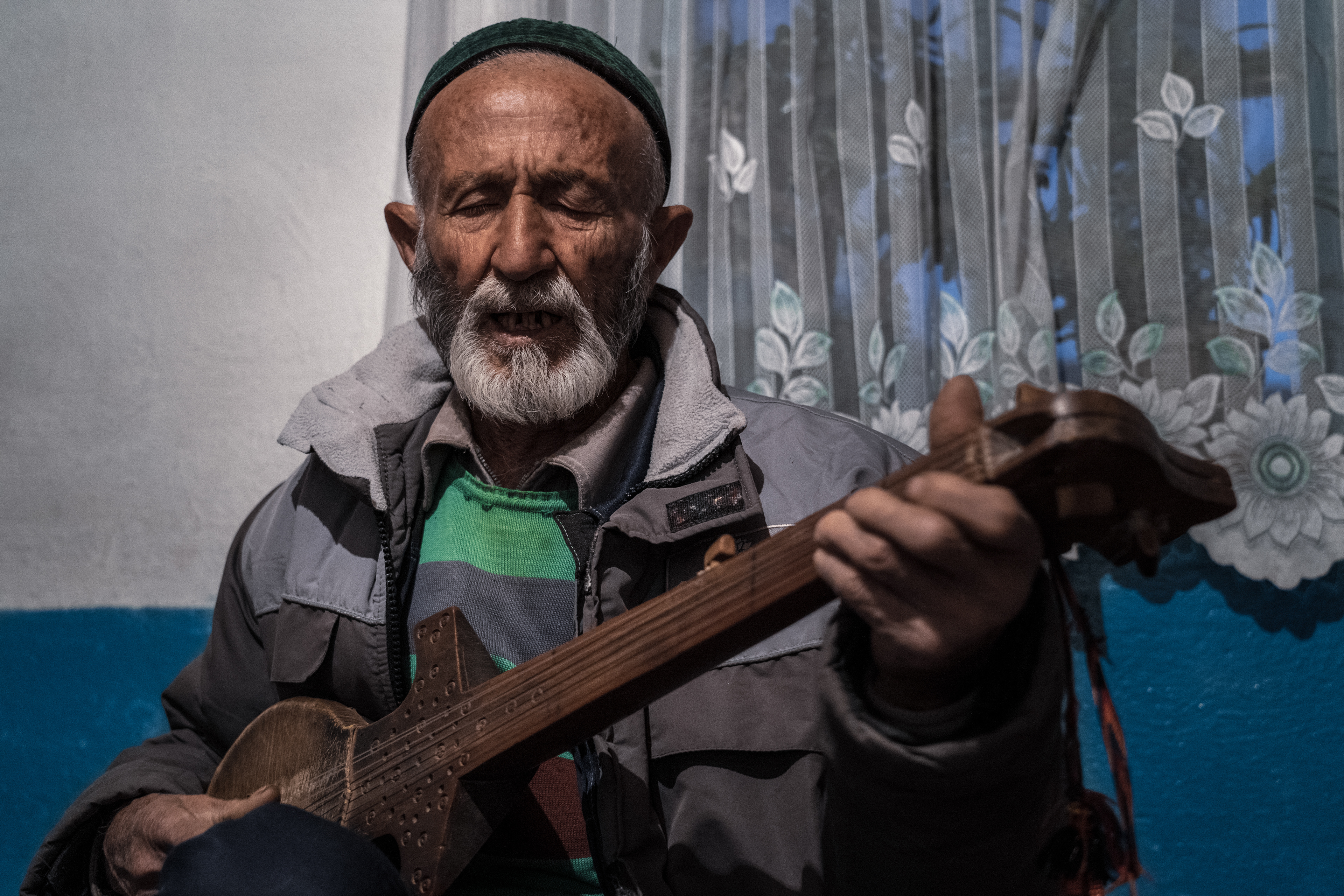 Ravshanbek, an uncle of Sabir, 80 years.

Ravshanbek is a wood master and makes rubab's as well. He worked as an undertaker. He is playing an special Rubab that is only used for funeral ceremonies and religious rites,  and sufistical and mystical poems are sung with it. Nowadays this Rubab is more common in all the folk music though.

'I'm very happy. I have two children, a family. When I see all my children healthy and alive, I'm happy. As long as god has given me life I am happy. When I die, then I don't know what happens, we'll see'